Sandonini presents the one-piece masks
Sandonini Srl, a manufacturer of textile machinery for socks and knitwear, is pleased to collaborate in the fight against Coronavirus, and does so by putting disposes its own mechanical-textile technology in prevention and protection from Covid-19.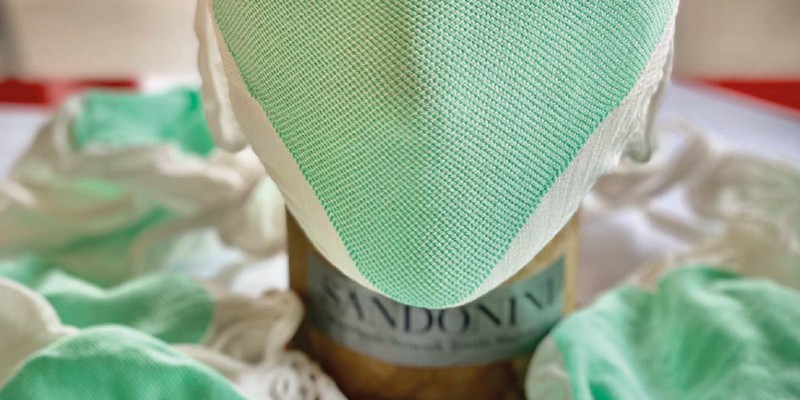 The company team has designed and manufactured one-piece masks thanks to the experience of the internal technicians who have rebuilt, transformed and updated some circular knitting machines by converting them for the production of masks.
With these machines, masks can be produced using different types of yarn, including natural, ecological and antibacterial yarns.
The masks produced adapt to the shape of the face by placing themselves delicately on the ears and they can be produced with an internal pocket for inserting filters or other fabrics to obtain different levels of protection.
Polyamide, polypropylene, polyester, cotton, wool, silver fiber: Sandonini's masks are waterproof and delicate on sensitive skin, they can be customized with colors and logos at discretion and can be washed like a piece of clothing.
"We continue our studies for research and development of textile machinery technologies for health".